When you work with machinery in highly demanding industries, you need fluid filter products that efficiently filter out contaminants and don't shed particles. The result is clean fluid that allows your engine and other systems to work at peak performance, keeping your team and the mission safe. Get in touch with Fluid Conditioning Products today to get a quote on a metal filter for your most challenging situation.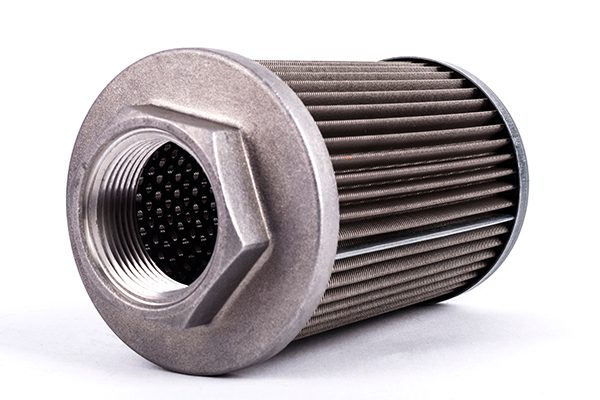 Efficiently Filter Out Damaging Contaminants from Your Systems
Much like the filter that keeps your coffee grounds out of your morning cup of joe, an airplane, helicopter, submarine, or ship uses a wide variety of filters to keep contaminants out of systems. However, unlike your paper coffee filter, and other filters made with legacy materials such as fiberglass, metal fluid filter products don't shed particles that damage systems downstream.
Need Custom Filtrations Products?
FCP works closely with customers to ensure that we meet the precise specifications required by their application and that we deliver the final product in a cost-efficient and timely manner. Our fluid filter products are second to none and are made with the highest quality control standards. Get a quote today to get started on your custom filtration solution.
Get Fluid Filtration Products that Outperform All Others
When you work in a high-demand application, such as the aerospace, marine, or defense industries, the performance of your machines is mission-critical. Without high-efficiency filters, you risk systems malfunctioning and wearing out quickly—requiring additional repairs and downtime.
But when you get your filtration systems designed and manufactured by us, you can count on the performance of your mechanical systems. Our fluid filtration products keep contaminants out so clean fluid can reach the necessary components efficiently. We are known for our corrosion-resistant wire mesh filters made from stainless steel, nickel-copper, brass, and bronze. Fluid Conditioning Products can also manufacture disposable filters for various applications.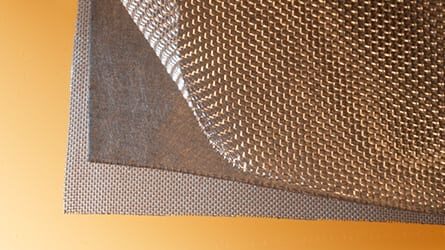 Metal Filter Advantages
Because we use all-metal filters, they perform better and outlast other materials. Metal filter construction results in several advantages:
Cleanable and Reusable
Withstand Extreme Temperature Ranges
High-Pressure Durability
Compatible with Corrosive Fluids
Strong and Reliable
Various Filter Element Uses
We know that oil and hydraulic fluid aren't the only types of filtration you need. That's why we have designed and manufactured filter elements for a diverse array of applications that include:
Seawater
Reactor Steam
Liquid Oxygen
Jet Fuel
Synthetic Lubricants
And Much More
Helping Industries Worldwide
Our filters are used by almost every jet engine manufacturer and can be found worldwide on helicopters, submarines, aircraft carriers, locomotives, and even tanks. Some of the customers we serve with our various filtration applications include:
General Electric
Northrop Grumman
Custom Filter Housing to Meet Your Needs
As part of our full range of services, Fluid Conditioning Products builds a myriad of housings and specialized enclosures to meet the needs and specifications of our customers.
For example, some filtration systems require reverse flow prevention or a fail-safe to keep fluid flowing. We can take on those needs by designing filter housing with the proper check valves or bypass valves to meet those conditions.
We offer six basic housing types that can be adapted for almost any usage:
Inline
T-type
Y-type
L-type
Flange
Stack Type
Our engineers can help you select the most cost-effective housing that meets the demands of your filtration application, whether it be for the filtration of water, air, or other gasses.
Optimized Filtration Systems in Action!
We specialize in custom-designed and fabricated assemblies for aerospace and marine applications. Let us help you to create a design based on your needs, or to facilitate the custom manufacture of products based on your specifications or drawings, just like these customers did.
Custom Strainers
FCP manufactured special "ground-only" air intake screens for fighter jets. The principal objective of this strainer is to keep tools, birds, and other debris from entering the jet engine through the air intake during engine servicing and storage.
Iroquois Helicopters
"Iroquois" helicopters use our products to filter liquids and keep engines running smoothly. For example, gearbox lubricant oil is filtered with one of our filters, which is essential in enabling their movement and improving maneuverability.
CH-47 Chinook Control System
With high-response rotor systems, most helicopter rotor loads are beyond a pilot's handling capability, which is why they depend on hydraulic power. A CH-47 Chinook Control System uses an FCP's hydraulic filter to keep clean fluid flowing in the system.
Low-Pressure Indicators
We continue to develop innovative ways to use differential pressure indicators and ensure our filter units' proper functioning and safety. Examples include indicators for low differential pressures and unusual configurations made to suit your needs.
Submarine Filters
We've also provided lubricant oil filters in nuclear submarines that block any sediment or contaminants that could damage these costly pieces of machinery. Because when you need safe, long-lasting, reliable service that meets your budget—we're your team.
Magnetic and Versatile Strainers
In other applications, FCP has incorporated magnets into some larger strainers to capture metallic particles. We have also created basket-type strainers as tall as six feet and as small as the inlet to a 1/8th-inch fitting. Get your customized strainer today.
Thermal-Sensitive DPIs
Thermal-sensitive DPIs prevent false activation below a predetermined temperature. The objective is to avoid unwanted indications during periods of high fluid viscosity, such as experienced when starting aircraft and hydraulic systems in cold weather.
Military Jet Aircraft
The military depends on FCP for fluid filter products and beyond. They use air intake screens on the F-4A Fighter, high-pressure filters for P&W and GE Engines, and other specialized liquid filtration products to keep systems free of contaminants.
Request a Quote Today for Custom Fluid Filter Products!
We understand that you need quality and reliable parts you can depend on when you work in challenging environments—whether 33,000 feet in the air or below sea level! From the engine in your machine to the pumps and valves, everything has to do its part for a safe and efficient operation. That's why more industries are turning to us for high-quality, customized fluid filter products.
Our metal filters do not shed particles downstream like other legacy materials. This superior filtration results in clean liquid, allowing your engine and other systems to run more efficiently. Turn to our expert engineers today to get your customized quote.
Scroll