Tools left out by mechanics, birds being sucked into the air intake, or loose screws could damage many components in the engine or other downstream systems of the airplane, military jet, or submarine you manufacture. That's why you must incorporate reliable and effective filtration parts to prevent damage to the pumps, valves, and other critical engine or application components of the system you're designing.
Industrial strainer baskets are the ideal solution for filtering out large particles greater than 100 microns. They help catch those contaminants before they damage your critical systems and potentially hurt the people onboard your vessel or aircraft.
And the best industrial filter baskets are the ones we make from high-quality metal. Copper-nickel, brass, bronze, and stainless steel basket strainers can withstand extreme conditions and are easy to clean. That's why it's the only type we make! We work closely with customers to ensure that our screens, strainers, and metal edge-type filter elements meet the precise specifications required by their application. Therefore, we're able to deliver a final product in a cost-efficient and timely manner.
The Industries that Use Us as a Basket Strainer Manufacturer
Baskets and strainers are workhorses for industrial filtration and are ideal for dealing with large debris. They also typically have a larger surface area and are much easier to service and clean than smaller metal mesh filters. We can also incorporate magnets into larger strainers to capture metallic particles in some applications. These are just some reasons why more industries turn to us as their basket filter manufacturer. We custom engineer baskets and strainers for nearly all aerospace, marine, defense, and industrial applications. Just let us know the parameters of your project, and we'll get to work designing a prototype for you to approve!
Need a Customized Industrial Basket Strainer?
Are you a marine or aerospace manufacturer looking for an industrial strainer basket that offers both quality and value? Look no further! We design our industrial strainer baskets to provide maximum durability in any environment, from the harsh conditions of aviation applications to the corrosive saltwater environments of ships and submarines. Get a quote today to see the difference our industrial basket strainers can make for you!
Why Should Your System Be Using Strainers & Baskets?
As a premier basket-type strainer manufacturer, we produce a wide range of filters that use perforated metals or more robust, coarser wire mesh than is typically used in wire cloth. These filters are ideal for use in last chance, fuel wash flow, scavenge lube oil, and other systems requiring protection for downstream components.
Apart from being robust and reliable, our industrial strainer baskets ensure your critical components remain free from contamination and wear and tear caused by particles. This high quality makes your air or watercraft less likely to experience mechanical problems and improves your reputation as a manufacturer.
Protect Your Systems
Typically, strainers filter out particles that are 100 microns or larger. These particles can cause severe damage to pumps, valves, and other significant components of your critical systems if not filtered. But if you can safely and efficiently prevent them from entering your systems, you can avoid unexpected breakdowns for your vessel or aircraft.
Easy to Clean and Maintain
Industrial basket strainers are designed for easy removal and cleaning. The large surface area on your strainer makes cleaning a breeze, ensuring your water, hydraulic, or oil system stays free of large particles. Choose us to design your stainless steel strainer baskets for industrial use and enjoy the ability to maintain and clean your basket filter easily.
Withstand Extreme Conditions
With over 80 years of experience working as a basket filter manufacturer for the aerospace, marine, defense, and industrial industries, we know how to make filters that can withstand extreme conditions. Because we make our strainers without using plastics, resins, or fibers, they do not break down or degrade in performance over time. That means they have the high performance your customers demand.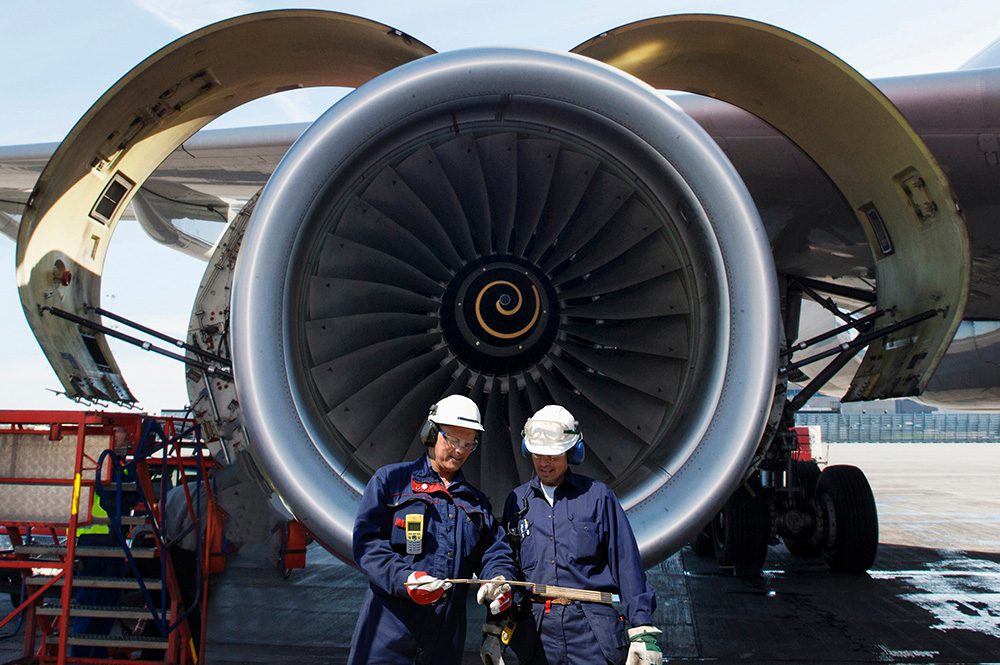 Reduce Maintenance Costs
Not only can we supply any type of basket or strainer you may need for your project, but our industrial filter baskets can help reduce the future maintenance costs of your vessel or aircraft. And if you are known as the designer or manufacturer of a plane, ship, or submarine that doesn't require much maintenance, you'll have one of the best reputations in the market.
Customized to Your Needs
Whether you need a copper-nickel or a stainless-steel basket strainer, one as tall as six feet or as small as 1/8 inch, we can help! We'll customize your metal strainer basket to your desired size and specifications. We can even incorporate magnets into the strainer to capture metallic particles that may damage components within the system, so you can rest assured you have the best filtration element for large particles.
Why Is FCP Your Best Choice for Basket Strainers for Industrial Applications?
Are you a marine or aerospace manufacturer looking for the most reliable air, gas, or fluid filtration products? Look no further! Our industrial strainer baskets are the perfect choice for keeping your systems contamination-free and running optimally.
Our strainers offer superior protection against contaminants entering sensitive components, greatly reducing the risk of damage or malfunction. The modern design ensures that large particles cannot slip through while providing easy access for cleaning. You can quickly remove any sediment build-up without disassembling the entire unit.
We understand that long-term maintenance costs can add up quickly, which is why our strainers are designed to help reduce these costs. Our industrial basket strainers will not allow contamination to cause unnecessary wear and tear on your systems, saving your customers money in the long run. With minimal servicing required and optimal functioning guaranteed, investing in one of our industrial strainer baskets makes perfect sense!
Another reason to choose us for your filtration needs is that we use only the highest quality materials when crafting our products. Not only are our products for filtration systems more durable, but they are also more reliable over time. And we take quality very seriously. We are certified to the AS9100 Rev. D standard and certified by NADCAP. Invest in one of our superior industrial strainer baskets today.
Learn More About Strainers and Filters
Are you looking to learn more about the high-performance strainers and filters available from us? Look no further than our blog! We offer insightful articles, informative guides, and helpful resources on all things related to industrial strainers and filters.
Our blog is updated regularly with new content that covers everything from selecting the right strainer for your needs to understanding the importance of filtration systems in marine and aerospace products. Reading our blog will help you better understand how our filters can keep your systems running optimally – so check it out today!
Scroll